Atlas Copco Recruitment 2020 | Electronics Engineer | BE/ B.Tech – Electrical/ Electronics Engineering | Pune
Company: Atlas Copco (India) Ltd
Atlas Copco is an industrial group with world-leading positions in compressors, expanders and air treatment systems, construction and mining equipment, power tools and assembly systems. With innovative products and services, Atlas Copco delivers solutions for sustainable productivity. The company was founded in 1873, is based in Stockholm, Sweden, and has a global reach spanning more than 180 countries.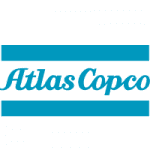 Atlas Copco (India) Ltd. started operations in 1960, and has 22 offices across India, the registered office being at Pune. In 2014, Atlas Copco (India) Ltd. had above 2400 employees and in the period from 1st April 2013 to 31st March 2014, revenues of INR 2 658 cr (MEUR 332).
Company Website: www.atlascopco.com
Positions: Electronics Engineer
Industry: Industrial Products
Experience: 2 – 3 Years
Job Location: Pune
Salary: Best In Industry
Qualification: BE/ B.Tech – Electrical/ Electronics Engineering
Job Description:
Systems design and sustaining engineer is responsible for design/development, modification and evaluation of primarily electronic parts, components or controls/integrated circuitry for hardware and/or other systems for CTI and Polycold product lines.
Candidate should have a background in Electrical or Electronics engineering and should have working proficiency with Altium, OrCAD / Allegro; proficient in PSPICE, LT SPICE, PSIM simulations for analysis of digital and analog schematics.
Candidate should have system level design experience, including circuit breaker, VFD and control selection for 120 – 480 VAC systems. Experience with electromechanical design, analog, digital, and mixed signal design, and experience with UL, SEMI, and EMC design techniques.
The candidate should have some experience with electrical schematic capture, PCB design, wire diagrams, parts database structures, BOM structures, and engineering change management.
Application Link: Click Here